About the Society
The American Purchasing Society, Inc. is an organization of buyers, purchasing managers, executives, and others interested in the purchasing profession. We were founded in 1969 and have members from every state and 28 countries worldwide. Our objective is to provide professional procurement training and improve the business purchasing function through education and our certification program. We were the first organization to establish a certification program for professional buyers and purchasing managers and our Certified Purchasing Professional (CPP) program is unique because we not only measure the competence of the applicants through a written examination, but we conduct reference checks to evaluate the applicant's business reputation. The American Purchasing Society's professional procurement training objectives are achieved through training programs and our own educational publications of interest to business and the purchasing community. Take advantage of our purchasing seminars and other resources today!

The Society's Staff
Harry E. Hough - CEO
Richard H. Hough - President
Caroline S. Sieben - Controller
Nathaniel R. Hough - Member Services
Lynne M. Marlor - Member Services
Mimi M. Steinwart - Member Services
Robert Menard, CPP - Contributing Editor
Jeff Steele - Contributing Editor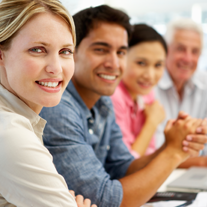 I thought the course (The Science of Negotiation) was well laid out, built a base and kept adding to it until you had a complete picture.
Julie Schilling, CPP
Buyer

View more testimonials