The American Purchasing Society offers a large number of online career resources for both the visitor and the member. If you are a member, log in, or sign up to become a member of our purchasing professional organization, to access all of the resources and purchasing information we offer, including:
Surplus Q/A
Benchmarking Report
Salary Report
Buyer Checklists
Purchasing Tips
Purchasing Forms Downloads
Sample Job Descriptions
Purchasing Publication
and more!
Otherwise, look through the links to the left for our resources available to everyone.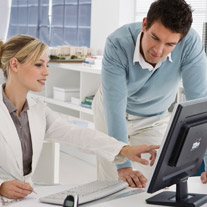 ...this was not only extremely user friendly, it was filled with an enormous amount of information...it opened my eyes to new ways of looking at things.
Cherie W. Gendron
Purchaser
Cranston
View more testimonials