Share your purchasing certification experience!

The American Purchasing Society is a purchasing management association dedicated to the advancement of the purchasing profession and those who are in it.

Join others throughout the world who have benefited from information and services given to members since 1969. Receive exclusive purchasing benefits like this year's annual salary report and the American Purchasing Society's Benchmarking Report to compare your department with the best buyers and purchasing managers in the world.

If your job is in purchasing, you owe it to yourself and your company to belong to the American Purchasing Society. With an APS membership, you'll receive all the purchasing benefits described here and belong to the best professional purchasing association.

Statistics show that members of the American Purchasing Society who work in purchasing earn more money than nonmembers who work in purchasing. Members of the American Purchasing Society help their employer make bigger profits.

With an APS membership, you will become more confident of your abilities because you receive great purchasing benefits and are kept informed about the latest information concerning the purchasing profession. You learn how to solve purchasing problems that every business has. You prepare yourself and your company for the future. You obtain the benefits of membership in a professional purchasing management association and improve your chances for advancement. You support efforts to improve the stature of the purchasing profession through a dedicated organization.

International members (those outside the United States) will receive online APS membership only. They will have complete access to the members' area of the website. Nothing will be mailed through the Post Office or delivery services.
Publications

Members receive "Professional Purchasing" monthly, the American Purchasing Society's Annual Salary Report of Purchasing Professions, the Annual Benchmarking Report of Purchasing Operations, "59 Tips for Outstanding Purchasing", and many other publications.
Online Courses
The Society offers many different online purchasing and supply courses that directly and indirectly relate to purchasing. Courses can be taken from any computer or tablet with an internet connection. Most courses can be taken when it is convenient for the student. Members can register for all of the Society's online courses at the discounted member price. All new and renewing members can take advantage of one free online course per member year. All students who complete courses receive certificates of completion.

Seminars & Training

APS membership includes discounts on seminars approved by the American Purchasing Society and points toward professional certification. In-house training is available.

Purchasing Information

Articles that solve most purchasing problems are available to members of the Society.

Books

Members receive discounts on professional development books produced by the American Purchasing Society or other publishers. Visit our Online Bookstore for a description of some popular items about purchasing or materials management that are available from the American Purchasing Society.

Salary Information and Counseling

Members receive the results of the American Purchasing Society salary survey and may obtain free advice on preparing resumes or locating employment.

Personal Certification

The American Purchasing Society was the first organization to offer professional purchasing certification. Improve your chances for success. Obtain one of the recognitions available from the American Purchasing Society to verify your purchasing skill and business integrity.

Free Consulting

Experienced purchasing professionals give members free help in solving their purchasing problems. In most cases, answers to questions or suggested solutions can be received immediately via telephone, fax, or e-mail. An on-site procurement consulting service from highly qualified consultants can be provided at special member rates.

Free Forms Evaluation

Members may receive a free evaluation of the forms used by their purchasing operation.

Free Sample Forms

A free sample "Welcome to Purchasing" form is sent to every new member. Other sample forms are available upon request.

Recruitment Services

APS membership also includes access to a job matching service to help them find purchasing personnel for their company at their location; however, executive search firms and recruiters should use the Society's "One Year of Job Postings" or "One-Time Job Posting" service.
Become a member of this one-of-a-kind professional purchasing organization today!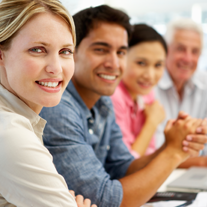 Preparaton for CPPM Exam Course - "Again, great course! The information covered was easy to digest and understand."
Anthony Lopes
Purchasing Agent
Consolidated Metco, Inc.
View more testimonials