Purchasing Games
Improving your negotiating and purchasing skills can be fun with our online games.
The Buying and Selling Game
How much do you know about purchasing? Test your purchasing skills with this buying and selling game. It is fun and you may even learn something. Make sure your popup blocker is turned off or the game may not be able to load. Go to Control Panel, Internet Options and then Privacy. Uncheck the box next to "Turn on Pop-up Blocker" and click Apply. Play it now.

Outwit a Salesperson
Can you outwit Salesperson Morris? Find out here!

Guess The Price
SSee how well you can estimate with our online Guess The Price game You'll be tested with ten different items.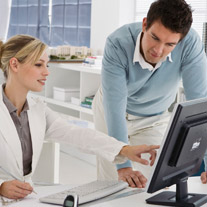 Essential Law for Buyers and Sellers - "...I'm truly grateful that you broke down complex and 'foreign" legal language into summaries and explanations that a 'lay' person could readily understand...I absolutely loved the PDFs of real legal cases...I'll be honest in saying that I personally couldn't recommend any improvements upon this course."
Mike Williamson
Commodity Manager
Lend Lease
View more testimonials