Contact Us
Please contact the American Purchasing Society with any questions about purchasing which you may have. Whether it is about our purchasing and supply courses, professional development books, or any of our resources, we are here to help.
Business Hours:
Monday through Thursday
8:00 a.m to 5:00 p.m. CST
Friday
8:00 a.m. to 12:00 p.m. CST
1:30 to 4:00 p.m. CST

Email:
memberservices@propurch.com (Members)
propurch@propurch.com (Nonmembers)

Telephone:
(630) 859-0250

Fax:
(630) 859-0270

Mailing Address:
American Purchasing Society
P.O. Box 256
Aurora, IL 60507

Physical Address:
American Purchasing Society
8 E. Galena Blvd.
Suite 406
Aurora, IL 60506
Holiday Closings:
New Years Day
Martin Luthor King, Jr., Day
Memorial Day
Independence Day
Labor Day
Columbus Day
Thanksgiving
Day After Thanksgiving
Christmas Eve
Christmas
New Year's Eve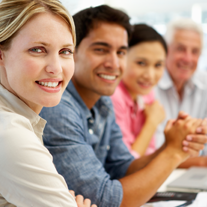 ...I thought the course (Business Ethics for Buyers and Sellers) was very informative and addressed many issues that buyers encounter and what appropriate actions would be in different situations.
Callie Allen
Purchasing
Sulzer Pumps (US) Inc.
View more testimonials