Salary Report
The American Purchasing Society has conducted annual national surveys of purchasing salaries since 1974. Information is obtained for wages and benefits paid to the holders of all major purchasing titles that include buyer, purchasing agent, purchasing manager, director of purchasing, and supply management positions.
Each year the Society publishes its Annual Report of Purchasing Salaries and Employment Trends, which provides supply management salary and bonus information for titles, experience, education, responsibilities, industry, location, and other relevant topics.
All Society members receive the final report, which is usually provided in late fall. The average salary purchasing manager report gives members insight into appropriate wages for their positions based on the different factors involved in determining purchaser salaries.
Many different groups, industries, and companies use the information provided in the director of purchasing salary report to make decisions about employment, and the federal government has used statistics from it in its reports on purchasing career's outlook.
If you want the full access to the American Purchasing Society's Annual Report of Purchasing Agent Salaries and Employment Trends, become a member of our purchasing professsional organization today! Visit American Purchasing Society's purchasing job board online today to view for opportunities in your area.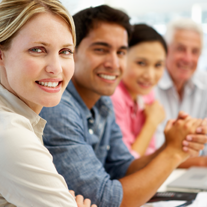 Thanks for all that you do for Purchasing.
Alan Sadberry
Facilities Buyer
FMC Technologies
View more testimonials